Volunteer Opportunities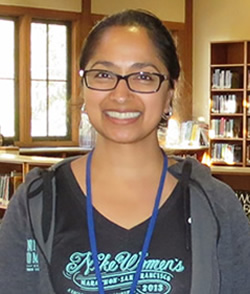 In fiscal year 2017-2018, San Diego County Library gained a net value of $4.5 million by training and including in daily operations 4,450 volunteers, who donated 152,765 hours of their time.
Volunteers perform a variety of duties, including, but not limited to: presenting and assisting with branch events, tutoring adult literacy learners, reading to children in the "Grandparents and Books" programs, helping students with homework, leading book discussion groups, and serving as Internet docents.
Volunteer Requirements
Staff will do their best to match your interests and talents with current needs. Volunteers receive an orientation and training. For further information and referral about the library's volunteer program, please contact your local branch library.
---
Please wait...
Our Featured Projects